Since our early beginnings in 1848, our company has withstood wars, economic downturns and an ever-changing society. Our resilient and innovative spirit is a testament to the people that define us – the life and breath of We are Unum.
As we reflect on our 175th anniversary – and record year– it's important to hear from some of those who contributed to where we are today. These individuals span tenure, departments, countless accomplishments, and most importantly, an appreciation for living out our purpose and seeing it impact their own lives.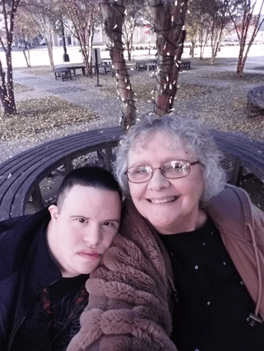 Linda Santiago and JJ
Let's kick it off with the person who has worked for Unum Group the longest. Linda Santiago, Senior Business Specialist, is marking 53 years with the company – the highest tenured employee across our enterprise. Linda's first day began in a tape room with Insco, a company that followed a series of mergers to become part of the company we know today.
Throughout her journey, she describes the birth of her son, JJ, as an area where Unum Group's purpose resonated personally. "My life changed when JJ was born with Down Syndrome," says Linda. "There was so much I had to learn, but with the help of my family, friends and my co-workers, I started this new journey. Unum Group has been there for me every step of the way."
Not far behind is Betsy Sipe, Senior Billing Experience Consultant in Tennessee. Celebrating nearly half a century with the company, she recalls her first days playing softball. "One of my interview questions asked about softball and if I would be willing to play for Provident Life," she says.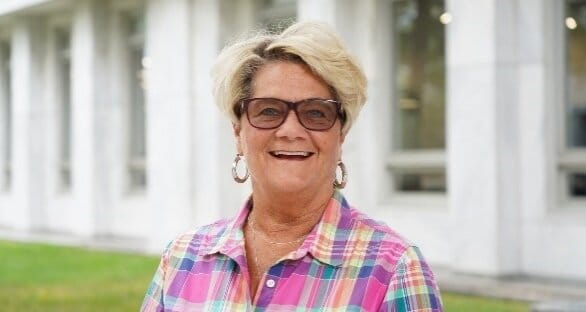 Betsy Sipe
While the sports team may not be around today, she credits her strong tenure to her openness to give change a chance. "Everyone tells me staying with a company for nearly half a century is unheard of these days. I would agree if you don't enjoy what you do, but I enjoy my role and have made many great friends."
She also appreciates the career support and work-life balance lived out in our culture and demonstrated by leadership. "Unum Group helped me succeed in whatever my job has been. Management truly believes in work-life balance and ensuring every employee knows understands their commitment to that philosophy."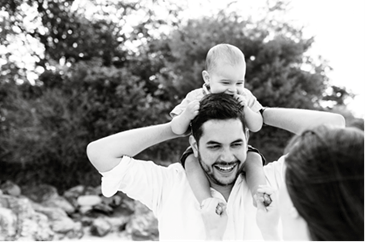 Carlos Bello
Appreciating our culture and seeing it positively impact our customers is especially true for Carlos Bello, an Assistant Vice President in Solutions. He started as an intern working for Chief Marketing Officer, Najla Frayha's consumerism team. "Our vision was to make insurance easier to understand and more approachable," says Carlos. "In a twist of fate almost ten years later, I now lead Employee Experience in Total Leave, helping people take time off from work to focus on themselves or a loved one."
Carlos remembers a particularly challenging time when he relocated from his home country to Maine. " I will be forever grateful to every friend in Unum who made us feel at home, from the staff in the cafeteria (who once held a surprise baby shower for us) to senior leaders who value diversity in thinking and lived experiences."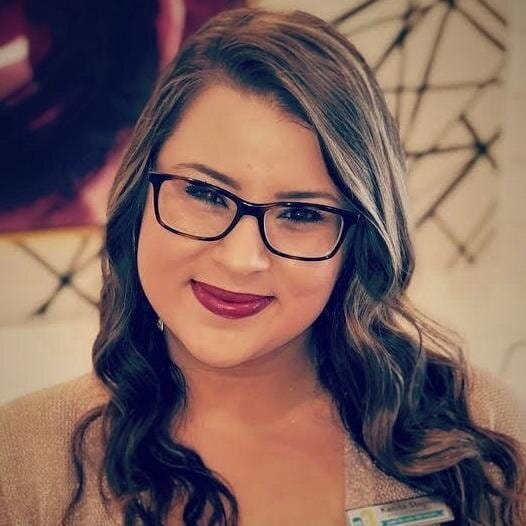 Kanita Stojnic
For Kanita Stojnic, Benefits Specialist in Benefits Operations, Unum Group's purpose was a primary driver in choosing to return after leaving for another opportunity. "The flexibility, benefits and job security were certainly contributing factors," says Kanita. "But most importantly, being able to help people when they need it the most."
Not only does Kanita get to be there for her customers, but Unum Group has also been there for her. "As we all know, unexpected things can happen in life. Over the past couple of years, Unum Group has provided me with two periods of leave to help accommodate the birth of my daughter. Most companies hardly provide two weeks of PTO. The generous parental leave provided the time I needed to recover and bond with my baby girl."
Living out our purpose is especially evident for Kevin Pillsbury, Assistant Vice President of Business Strategy in Maine. "I started at Unum in 2001 as a 19-year-old working in our Group Customer Services area," he says. In his 20+ journey, Kevin worked across departments and even joined the Professional Development Program.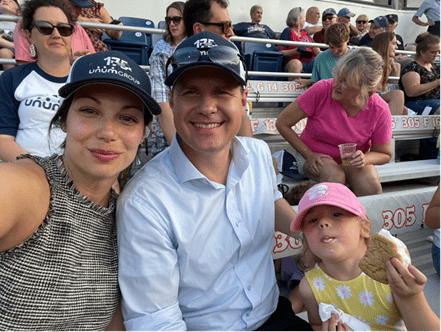 Kevin Pillsbury
"I've had the opportunity to work with so many wonderful people across our business. The constant in every area is our people's passion for serving our customers, our community and volunteering. A lot has changed over the decades, but our culture remains a foundation."
Demonstrating a caring spirit became even more personal when Kevin was deployed to Iraq with the Maine Army National Guard in 2003. "Unum Group and my team went above and beyond sending care packages and letters often. I remember at Christmas time; I received over 50 Boise Cascade paper boxes filled with gifts from home for my entire platoon. My manager at the time even handmade Christmas stockings for us all – it was such an incredible gesture of support and really felt special!
Our 175-year history of a driven purpose and caring spirit not only makes our customers' lives and communities better – it helps each of us lead rewarding lives.
---
Share on social media:
About Unum Group
Unum Group (NYSE: UNM), an international provider of workplace benefits and services, has been helping workers and their families for 175 years. Through its Unum and Colonial Life brands, the company offers disability, life, accident, critical illness, dental, vision and stop-loss insurance; leave and absence management support and behavioral health services. In 2022, Unum reported revenues of about $12 billion and paid $8 billion in benefits. The Fortune 500 company is one of the 2023 World's Most Ethical Companies, recognized by Ethisphere®.
Visit the Unum Group newsroom for more information, and connect with us on LinkedIn, Facebook, and Instagram.