Disabled Employees Important Element of Equality Equation
by Contributor
As companies have an ongoing conscious eye on inclusion and diversity in the workplace, there is one piece of the equity equation often overlooked – employees with disabilities. According to the Centers for Disease Control (CDC),
26% of U.S. adults have some form of disability
. With one in four working-age Americans experiencing a disability, it's part of the discussion that cannot be ignored.
At Unum, we embrace inclusion in the workplace and are a proud recipient of the Leading Disability Employer Seal and one of the Best Places to Work for Disability Inclusion. For National Disability Employment Awareness Month, Unum employee Ashley Cavalier shares how disabilities in the workplace can present opportunities to overcome obstacles.
A Culture of Trust and Support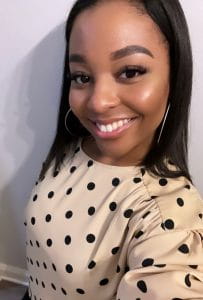 Ashley Cavalier
Ashley was diagnosed with Ollier disease as an infant.
"I had to have several surgeries when I was younger," Ashley says. "My left leg was shorter than my right and I had bowing of my right leg. The doctors stunted my growth at an early age to make up for the differences on each side. I now stand a proud 4'8"! I also had benign tumors removed from my bones."
As a preteen, Ashley was diagnosed with another condition – Muffucci syndrome, which primarily affects the bones and skin. Given these conditions, Ashley often has doctor's appointments that can range from one hour to a half day.
"Previous employers treated my conditions like they were my problems, not theirs. There was little to no support. I was never able to take true vacation because I always had to use my PTO for appointments and surgeries."
Joining Unum in 2018 was a refreshing and welcoming difference. "My managers understand my need for doctors' appointments and reinforce that health is important," Ashley says. "There is a culture of trust and support that allows me to take the time I need for my health."
Unum also provided an adjustable office chair. "I know it may seem like a small thing, but it can be uncomfortable after a while to not have your feet touching the ground as you sit at your desk," Ashley says.
Unum's short-term benefits also provided tremendous support. Ashley needed surgery 18 months ago to remove tumors on her right foot due to Muffacci syndrome. She used her benefits to have the surgery and recover.
After eight weeks, Ashley was anxious to return to work. "I had no issues returning to work and couldn't wait to be back in the office. My co-workers are like family, and I was excited to get back to them and my job."
"This journey is never over. I continually make decisions on how to manage my conditions. Fortunately, I have my family, friends, and co-workers to support me as my story unfolds." Embracing employees with disabilities is an important piece of the equity equation. Unum will continue to be with Ashley and many others as the company creates a more inclusive and diverse workforce.
---
Share on social media:
About Unum Group
Unum Group (NYSE: UNM), an international provider of workplace benefits and services, has been helping workers and their families for 175 years. Through its Unum and Colonial Life brands, the company offers disability, life, accident, critical illness, dental, vision and stop-loss insurance; leave and absence management support and behavioral health services. In 2022, Unum reported revenues of about $12 billion and paid $8 billion in benefits. The Fortune 500 company is one of the 2023 World's Most Ethical Companies, recognized by Ethisphere®.
Visit the Unum Group newsroom for more information, and connect with us on LinkedIn, Facebook, and Instagram.